Is your passion for running big enough to make you participate in a marathon someday? Are you training to run long distances? If yes, then you should not miss an event that offers a great running course and gives you a chance to run with other motivated runners. The upcoming Capital City Marathon, to be held on 20th May 2018 at Olympia, Washington is one such event.
This event is a Boston Marathon qualifier and promises to be a friendly race interspersed with amazing post-race events.
Runners at all levels of expertise will take part in this event that has full marathon, half marathon, 5-mile run and kid's race format. Participants are sure to enjoy the festive fervor of a supportive crowd, great food and beverages and amazing music.
So, what are you waiting for? Register for the Capital City Marathon.
Table of Contents
Brief History of the Capital City Marathon
This event is organized every year by the Capital City Marathon Association (CCMA). The association was formed in 1980 and there have been more than 45000 documented finishers in this race since then.
CCMA is a non-profit organization and has no paid staff.
A few historical facts about the event are mentioned below:
The first Capital City Marathon was run in 1982 and 493 runners finished the course.

In 1984, the association organized two events - the US Women's Olympic Marathon Trials and the Capital City Marathon.

In 1989, the schedule of the race was shifted from July to May. A 2-mile race for kids and an 8K race was added to the event in this year.

In 1998, this race became the first one in Washington to use computerized timing chips on the shoes of the runners.

In 2003, Matt Ruhl became the first runner to have won all three race formats in this event - the full Capital City Marathon in 2000, the Capital City Half Marathon in 2001 and the five-mile race in 2003.

In 2012, CCMA adopted recyclable cups to be used at aid stations. This year was also special because the marathon winners in men and women category were a husband and wife, respectively.

In 2015, the kid's run became free for participants.
Registration Details
In the following sections, you will get all pertinent information regarding the Capital City Marathon event 2018. You can Register Here!
Registration Fee
The registration fee for different formats of the race is as follows:
Full marathon - $80

Half marathon - $65

Five Mile Run - $30

Kid's Run – Free
Please note that the registration fee will increase as the event gets closer. Therefore, early registration is recommended.
Age Limit for Participation
For participating in the Cap City Marathon, runners should be at least 16 years old on the race day. This age limit is 14 years for participation in the Cap City Half Marathon. There is no age limit for running in the five-mile race. The kid's race is only open for children studying in 8th grade or lower at school.
Race Timings
The marathon will begin sharp at 7 a.m. on 20th May 2018. The course will be closed after 6.5 hours of starting and all participants of the Capital City Marathon are required to be off the course by this time.
Thus, participants have to maintain a minimum pace of 14.5 minutes per mile.
The marathon will start at 7 a.m. on 20th May 2018
The half marathon will commence at 7:45 a.m. sharp on 20th May 2018
The five-mile run will begin at 8 a.m. on 20th May 2018
The kid's race is scheduled to start at 4 p/m/ on 19th May 2018. Please note that this race is to be held at Heritage Park, a venue that is different from the next day's event.
Pre-race Dinner
CCMA has invited the Olympian Jeff Galloway who will deliver an inspirational talk at the pre-race dinner to be held at the Waterstreet Café on 19th May at 5 p.m. He has trained more than a million runners and has developed a unique method of running long distances.
Jeff Galloway is an inspiration for runners as he runs 12 marathons a year at the age of 71. This talk is not to be missed!
Livingit Tip:
Participants are advised to register for this event early because of limited seats being available.
Capital City Marathon Course Details
The Capital City Marathon has the standard course distance of 26.2 miles. The half marathon will cover 13.1 miles. The course is certified by United States Association of Track and Field (USATF) and Boston Athletic Association (BAA). Clear markings and signage will be visible to the runners throughout the course.
Medical care will be arranged at mile 22 and at the finish line. First aid and basic medical attention will be provided. In addition, arrangements will be made to bring the non-finishers from the middle of the course to the finish line.
Aid stations will be positioned after every two miles. Water and electrolyte solution will be available at these stations. Sponging stations will also be located throughout the course. Portable toilets will be stationed at the starting area and along the course at every two-mile interval.
For details, the participant is encouraged to check out the course map available on the official website, www.capitalcitymarathon.org.
Capital City Marathon Route
Overall, this marathon course traverses through the city's streets, city tracks, along with the waterfront and through the woods. The Capital City Marathon starts at Sylvester Park, located a few blocks away from the Capitol Campus, and goes through Washington Street, Market Street, and Olympia Marathon Farmers Market before entering the Marine Drive towards East Bay Drive.
Runners will pass along the famous Priest Point Park as they run on the East Bay Drive until they reach the Friendly Grove Road.From here, participants of the half marathon format take a right turn and the cap city marathon runners take a left turn to Libby Road and then a left turn on 46th Avenue.
They will then run along the Boston Harbour until they reach a right turn on Zangle. After taking the right turn on 81st Avenue, they will again run on Libby road and then continue through Woodard Bay and Lemon until they take the left turn that connects to Friendly Grove. From here onwards, they share the course with cap city half marathon runners.
The course finally goes towards Setchfield Lake and pass Harry Fains Legion Park and Washington Trail Park. The runners then make their way back towards the Sylvester Park by taking a turn at Eskridge Boulevard. The race ends at 7th Avenue near Capitol Way.
For the five-mile run, the course starts on Washington and passes through 9th Avenue, followed by a left turn on the Capitol and then on Carlyon. It then goes through Cloverfield and Governor Stevens', Lybarger and Eskridge before finally turning right towards Capitol Way.
Participants should note that walking isn't allowed on the full marathon course but participants of the Capital City Half Marathon and five-mile race are allowed to walk.
All participants have to wear the race number that contains the timing chip at all times in the event. It has to be pinned to the front of the t-shirt in a way that it is visible throughout the race.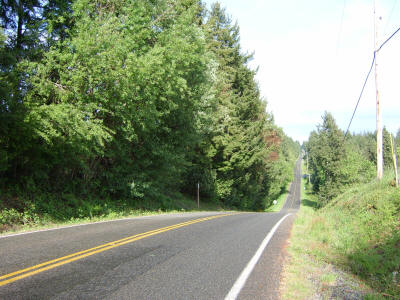 Capital City Marathon Awards
The participants of this event compete for the following awards:
Major Awards

Overall winner (Fastest man and fastest woman)
Masters winner (Fastest man and fastest woman above the age of 40 years)
Grand Masters winner (Fastest man and fastest woman above the age of 50 years)

Category Awards

Marathon and Half Marathon awards for first finishers in five-year age divisions, starting from "19 and below" up to "80 and above"
Five-mile race first finishers in five-year age divisions starting from "14 and below", "15 to 19 years" going up to "80 and above"
Accommodation and Directions
The race venue can be reached by I-5 Northbound or Southbound and taking exit 105, turning right on Capitol Way and going 8 blocks further to reach Sylvester Park. Parking arrangements will be made near the starting point.
Additionally, free parking is allowed on race day on local streets.
Governor Hotel is the official host hotel for the event. However, there are plenty of other lodging options available in the city. For details, contact the Olympia/Thurston Chamber of Commerce.
Marathon and Half Marathon Training
Participants have the option of registering for a group training program to perform better at the Capital City Marathon and Half Marathon. Runners of all levels of expertise can enroll and get trained under expert guidance. This training program commences on 13th January 2018 at 8:30 a.m. at South Sound running.
It includes lecture series followed by runs on every Saturday morning. Recovery food and water are provided during long practice runs.
It is recommended that all participants of the Capital City Marathon follow the recommended three-week taper to recover from training exertion and maintain their fitness level.
The guidelines for this taper are:
Week 1 – 20% reduction in mid-week running and running 12 miles on weekend.

Week 2- 30% reduction in mid-week running and running 8 miles on weekend.

Week 3- 50% reduction in weekday running and participating in the big race on the weekend.
For a detailed explanation of the importance of taper for marathoners, read: Marathon Taper: The Art of Running Longer by Running Lesser.
Summing Up
Whether you are a beginner, a novice or an expert, you will find a race format that is suitable for your level in the Capital City Marathon event 2018. With more than 35 years of experience in hosting and organizing world-class racing events, CCMA will ensure that you get a jolly good running experience in their upcoming race.
Cover source