The Western Ghats are known for their beautiful landscapes, greenery and more importantly the treks. If you are a hiker this is one of the best stretches to go hiking on. Some of the paths are difficult and challenging and that is where all the fun begins. Many of us want to get away from the hustle bustle of the city or just go on a weekend getaway to a beautiful place and relax our self. And of course, if this is accompanied by some adventure then the fun just doubles! Somewhat similar is the case when you plan the trek at Harishchandragad, the third highest climb in Maharashtra.
Know More Here:
Harishchandragad is a fort located on a hill in the Ahmednagar district and is considered as one of the most challenging and difficult trek in the Western Ghats region. This is almost 90 kilometers from Kalyan and is in the Malshej region of Maharashtra. The best part about this trek is that it can be reached from various routes in the state. The climb is extremely steep, almost an 80 degree climb and thus is very popular in hikers and experienced mountaineers. As you start your trek you will come across a lot of patchy rocks and boulders on your way right from the beginning of the trek.
Harishchandragad: Nature like Nowhere Else
As already mentioned, this is a very challenging trek as it has steep climbs and its difficulty level is high, it is always recommended to carry climbing gear with you when you start your trek. This is a two-day trek and you can take a halt at the base village and start early. In the day light make sure you are climbing as it is the best time to do so. There are caves that you will come across when you are making your climb. You can do your night halt here or always put up a tent on the grasslands and spend an amazing time there.
Once you are on your way to the top you will witness a beautiful cliff. This is by far the most scenic attraction of the trek. It is called as the Konkan Kada. This is a steep fall of close to 1425 m. From this point, you can see a beautiful sunset and other surrounding hills. This is like a cobra's Fang and provides the panoramic view of the entire location. Once you move slightly more forward you will reach the Taramati Peak, which is known for its pretty view as well. This peak is a good location to rest for the day and put up your tent! You will reach here almost during sunset and therefore, the entire place will turn golden and will look extremely picturesque!
Trek Details:
Where it is located: Ahmednagar, Maharashtra
Number of Trekking Days: 2 days
Trekking Grade: Difficult. Expertise needed.
Trekking Distance:
Base Camp: Belpada Village
The Incredible History of Harishchandragad
Harishchandragad is ancient and a lot of history is attached to it. So much so, that it has been mentioned in the Puranas, or ancient scriptures, like Matsyapurana, Agnipurana and Skandapurana, and the remains of Microlithic man found here show just how far back the history of Harishchandragad goes.
Based on the carvings in the temples of Nageshwar and Harishchandreshwar, and in the cave on Kedareshwar, it is believed that civilization existed here even in the medieval times.
The Harishchandragad fort was built in the 11th century and this can be seen in the carvings of idols of Lord Vishnu present on the caves and temples that one passes by while doing the trek. Originally, this fort was with the Moguls till the time the Marathas captured it in the year 1747.
In the 14th century, the Great Sage Changdev, the creator of Tatvasaar, used to meditate in the caves on Harishchandragad. The various forms of architecture on and around the fort points to the diverse cultures that once existed here.
The End of the World
The Shivling in the famous Kedareswar Cave, which is surrounded by water, has a very interesting myth story linked to it. This shivling is surrounded by four pillars and it is said that these four pillars depict the 4 yugs. It is believed that, when a yug ends, the pillar linked ot it falls, which is why three of the four pillars are no longer standing. The one that is supporting the temple depicts the current yug, called Kali yuga, and the day the fourth pillar breaks it will be the end of the era.
How to Reach Harishchandragad
This trek can be reached from various locations. You can come here from Pune, Ahmednagar and Thane districts of Maharashtra.
Here are the routes from here location:
1. From Pune:
You can take the State Transport (ST) bus from the Shivajinagar bus depot. This bus will drop you at Khireshwar village directly.
2. From Ahmednagar:
If you are travelling from here you will have to board a bus for Mumbai or Nashik and take a drop at Ghoti village. From this village, you should board another bus to Sangamner (via Malegaon) and get down at Rajur Village. Once you reach Rajur, there are two ways to reach Harishchandragad:
You can take a private car or bus from here and reach the top most point directly
There is a new way that has been developed from Rajur to Tolar Khind. You can take this route as well. Along this route you can also visit the temple.
3. From Thane:
You should take a bus from Kalyan to Nagar and get down at Khubi Phata. From this location, you can opt for a local car or bus and reach the village of Khireshwar.
Trail Type
The trail on this trek is as beautiful as it is strenuous. An otherwise clear trail is marked with some rocky bits near the riverbeds. But, the wonderful view, sunsets, sunrises, starry nights, and serene walks more than make up for it.
Detailed Itinerary
The Journey from Belpada Village to Konkan Kada
The maximum altitude of Harishchandragad is 1425 m., which usually takes approximately 9 hours from the base, keeping in mind the type of trail this trek offers. You can camp at Belpada village the previous night so that you can start as early as possible the next day. This village is the base camp if you are coming from Kalyan.
To freshen up in the morning, trekkers like to walk a kilometer to the stream in the village and eat a simple breakfast of Poha and tea, made by the locals.
Once you walk further you will reach the base of the mountain which is behind the village. This is the start of your trek. This is a 15-minute walk and is a narrow road that will lead you to the foot of the mountain. Another 10-minute walk will lead to you the main stream bed. You will then be led to an extremely rocky trail which will mark the start of your climb. You should be very careful when you walk on this as this is full of large rocks and you need to keep your grip tight. Make sure you don't step on a loose rock here!
After this part of the trek is over, you will reach the last stream on your way to Harishchandragad fort. You will see a lot of cascaded rocks and some small waterfalls here. From here the trail becomes a lot steeper and you will come across a lot of huge rocks as well. There are no markings along your way up. So, keep following this trek for another 1.5 hours and look out for a gorge (nali). This gorge goes along the trek and once you reach the start of this gorge you will see a thin channel which extends to the top of the mountain.
From here begins the 80-degree climb. Some rocks are loose and you must be extremely careful when you go uphill. This is almost a 20-minute steep climb, and a climbing gear is highly recommended here. Here, you will have to cross huge rocky patches on your way up. After this climb you will reach a lush green landscape and the mouth of the gorge! Walk a little more and you will reach the Konkan Kada.
Once here, you will come across grasslands where there is ample space to put up tents and rest after the hectic trek. Refreshments and food can be arranged from nearby local households which run small food joints. There are some caves in the same vicinity that people like to sleep in.
Speaking about his beautiful experience at Harishchandragad in his blog, Ajeya Rao wrote, "Sitting there with the rest of the group, silently observing the lights fade behind the beautiful temple, lush surrounding and carpet of flowers, I felt so much in the moment. Nothing else worried me. All I knew at that moment was right there! All I was thinking about was right in front of me. That feeling is unmatchable. "
The Journey from Tolar Khind to Khireshwar
The beautiful sunset that can be seen from Taramati Peak is definitely worth surviving the cold night, not to mention being able to wake up to natural streams and fresh breakfast from the locals.
On your descent, you will see some very famous tourist spots, like the Harishchandreshwar Temple and the Kedareshwar Cave.
There is a small lake and 2 large caves along this path. These are the biggest caves in the fort. Walking on the Tolar Khind route is as exciting as it is beautiful, because you're actually walking on the edge of the mountain, from where you can see a steep downhill slope. No matter how much of a risk-taker you are, or how much experience you have, it is recommended that you use your hiking gear here, use a trekking pole if you like. Trekkers who have experienced this trek say that it takes around 30 to 60 minutes to finish this part of the descent.
After this thrilling phase, you can relax at the small plateau, from where the next, rocky phase of your journey back starts, hidden under the shade of thick forests. It takes approximately 45 -60 minutes to reach anywhere close to some structured path, and a little more than that to reach the base village of Khireshwar.
This place offers beautiful backwaters!
You can stay there for a while and soak in the beauty. Food can be ordered at any of the local homes in the village. You can reach the Mumbai – Ahmednagar highway from here via local transport. Hire a jeep or car. The distance is close to 4 kms. Once you reach the highway you can take a bus to Kalyan.
What to Pack: Things to Carry on Your Trek
Id Proof (compulsory)
2 liters of drinking water
Snacks (biscuits, dry fruits, chips etc.)
Trekking shoes with good grip
First Aid Kit
Sunscreen lotion & mosquito repellent cream
Raincoat
Toiletries
Backpack
A pair of extra clothes
Sleeping bag/ Mat
Best Season to Visit
The best part of Harishchandragad is that you can visit it any time of the year! Love basking in the sun and sweating it out? Climb this hill in the summer. Prefer the rains and the smell of wet mud while you enjoy nature? Grab your gear and head out to Harishchandragad in the monsoons!
Obviously, you will have to take the necessary precautions while trekking in the rainy season.
Recalling her rainy experience, N Ghia, in her blog at rediff wrote, "Thanks to the rain, the soil and the rocks had become lose and every step had to be a cautious one to ensure that nothing came loose and we didn't end up face-first in the dirt. But of course the view was directly proportional to the climb; the higher we went the better it got."
What You See Along the Trek
Other than the beautiful views, the Harishchandragad trek has quite a few notable places of interest to its credit. Here are a few of them:
Saptatirtha Pushkarni
This is a lake to the east of the temple. On the banks of this lake you will see some small temple like structures which are said to be the remains of Lord Vishnu. A few years ago, there were idols of Lord Vishnu in the small structures which have now been shifted inside the nearby caves. This lake was one of the cleanest water body in the entire trekking patch; but lately there has been immense litter in it by the visitors and now one cannot even enter the water!
Temple of Harishchandreshwar
This too is an ancient temple and holds high religious value. You can see intricate carvings and fine art when you enter this temple. This temple is surrounded by water tanks and few caves. A river called as 'Mangal Ganga' is said to originate from one of the water tanks near this temple. This temple looks very like a temple located in Bodh-gaya. This temple has been carved with just one single rock and you can see a lot of tombs in this vicinity. There are other small temples at short distances as well.
Harishchandragad Caves
The caves on Harishchandragad can be seen throughout the trek. Most of them are places of accommodation and are located on the foothill of Taramati peak. Some of them are also present in forest region, some near the river banks and some near the temple. There are a lot of caves which haven't been discovered yet in this region!
Kedareshwar Caves
Close by is the cave of Kedareshwar which too is a tourist spot and a lot of people make it a point to visit it. If there are any history buffs planning to go on the Harishchandragad trek, this cave is a treasure chest of stories!
Taramati Peak
The other name for this place is Taramanchi. This is the highest point of the trek and is 1430 mts. tall. As this is a thick forest stretch, you can see leopards from this point. Once you reach this point you can see the forts near Murbad and Naneghat. You can also see the forts till Siddhagad near Bhimashankar in the south and Napta twin peaks, Ghodishep (865 meters), Ajoba (1375 meters), Kulang fort (1471 meters) in the north near the Kasara region.
Konkan Kada
This is a cliff to the west and is extremely steep. When you reach the edge of this cliff you can see the entire Konkan belt. If you are lucky you can also see the circular rainbow from here. This is a very scenic point of the trek. Many a times tourists have seen a cloud burst situation here. If you reach this point and it is a bit misty and cloudy you can see that a few clouds create a tall wall of about 15 mts. starting right from the edge of the cliff. This is a beautiful sight to watch.
In his blog at 365hops, Sanket Kamble wrote, "The first time I saw this beauty (on my previous visit) slowly unfolding in front of my eyes, I couldn't believe its existence! I was awestruck for real! The fearless winds coming from the deep valley with vast green fields were an amazing sight to behold. 2 years later I come back in summer, I am not disappointed with its views."
Nageshwar temple near Khireshwar
This is an ancient temple of great religious importance. You can see a lot of artistic work on this temple. The ceiling of this temple is very beautiful. You can see hand carvings on it. Inside the temple is huge sleeping statue of Lord Vishnu which is also called as 'Sheshshayi Vishnu' in Marathi. This is very rare and hence this temple has a lot of traditional value attached to it. Near this temple are a lot of caves too.
Accommodation
Ganesh caves, a very popular accommodation facility is located very close to the temple. This can provide accommodation to about 50 people. You might see some unhygienic areas here as the locals and hikers have made this place dirty despite regular cleaning efforts by the locals.
Free accommodation is also available at Kothale village. There is a family which provides this. This free accommodation is only for tourists and pilgrims.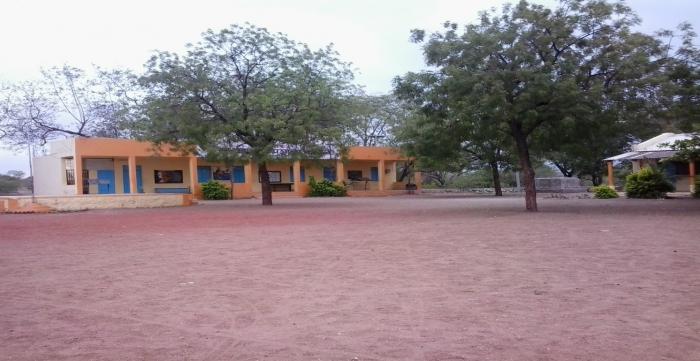 If you plan to stay at Khireshwar then you can put up for a night stay at the local school. When you visit this village, you can go to the Nageshwar temple and some ancient caves.
If you are coming from Ahmednagar, you can stay at in Pachnai village. This is on the opposite side of Harishchandrgad Fort. You can visit the Hanuman temple and have an overnight stay there.
Summing Up
This is one of the most renowned treks in Maharashtra and is also considered difficult. It is always advised to trek here with friends or large groups so that you can make the most of your time spent here. There are lot of places that can be visited here and you will easily need 2 days to complete it. This trek is very close to nature as you can also go and visit the Kalsubai Harishchandragad Wildlife Sanctuary, the nearby forest trails and ancient caves and temples.
Make sure you carry your camping gear and be safe when you do this steep trek and enjoy the beauty of Harishchandragad Fort to the fullest.

Cover Source